How African-Origins are Tracing the Slaves who shaped Americas
Trending discussions around the world recently includes "Slave Origins". In a recent report on CNN, Big questions like 'Just who are the Africans who helped shape the Americas, and where did they come from?' surfaced.
In this report, Professor David Eltis and his team at Emory University in Atlanta are trying to answer with a new online project called "African Origins."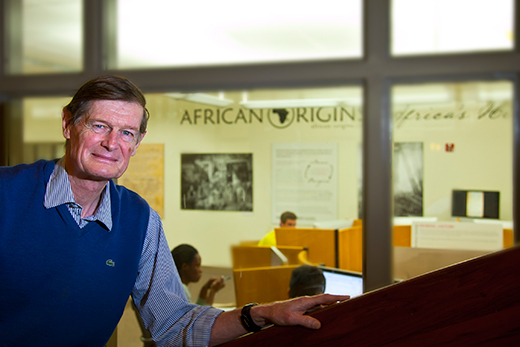 David Eltis, professor of history emeritus
Launched in April 2018, the online database could help trace the roots of more than 100,000 Africans who were shipped to the Americas during the transatlantic slave trade.
According to Eltis, in the 19th century, when the slave trade was in the process of being suppressed, there were a set of international courts established around the Atlantic world and captured slave vessels were brought into these ports and adjudicated by the courts.
"The people on board those vessels had their information taken down in bound registers which have survived. And the most interesting thing about these bound registers is it provides information on the African name, which is actually quite rare in the history of the black Atlantic," he added.
The key to the project's success will be the general public. Anyone who knows about African naming traditions can help identify where individual slaves came from, based on their names.
"The range of languages and practices in Africa are very great. There are over 300 languages in Nigeria alone and there is no way that anyone can possibly be in command of all the names associated with those languages," Eltis said.
Kwesi Degraft-Hanson, an Emory graduate student from Ghana, recognized several names on the database and realized he could be a part of history.
"Exciting may sound like a strange word, but it was exciting to me," Degraft-Hanson said.
"Exciting because I realized these are people who were embedded in these documents, and who have been lying dormant for so long, and who really, as I put it, are reaching out their hands to people like myself, Dr. Eltis, to all those who will interact with this, to say 'here we are,'" he added.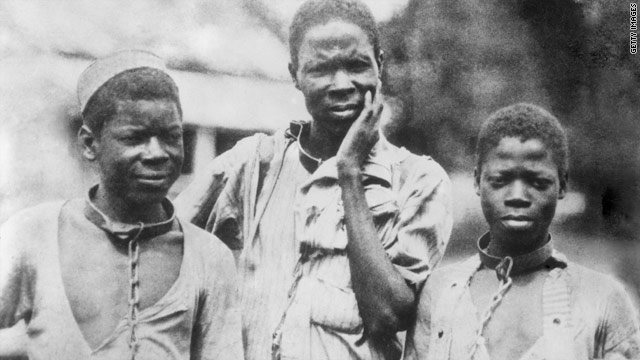 Tracing slaves: CNN
Many African names are rooted in specific regions, countries or even villages. For the most part, the naming traditions have persisted through the years, allowing those alive today to trace back the names with great accuracy.
Degraft-Hanson explains that his first name, Kwesi, means "male born on Sunday" and is specific to the Akan — a people and linguistic group from Ghana and Ivory Coast.
"I was very surprised when I saw that if you go back to the 1600s you find lists with Akan on it — it has currency all through the ages," he said.
I think it will fill in a lot of gaps on how the slave trade operated and where it originated.
Using the database is simple. Type in a name and a country and a list of names is returned that phonetically could be close to the spelling.
Because the African names were originally written down by English and Spanish speakers at a time when many African languages had no written counterpart, the spelling is a phonetic representation of how the name might be spelled by an English or Spanish speaker.
For example, typing in Kwesi and Ghana brings up 189 names, ranging in spelling from Cuesi to Quesi.
Each individual name on the database also comes with additional details, such as a person's gender, age and where he or she boarded the ship that took them to the Americas.
One "Kwesi" on the database was a 22-year-old male, liberated by an international court in Havana, Cuba, in 1829. He had been onboard the slaving vessel "Voladora," which departed from the port of Po-po before being intercepted and taken to Havana.
If a user is confident of the geographic origin of the name they can send the information to the African Origins team, who then vet the submission.
If consensus is reached, that slave who once was just a number in a ship log will be given a name and an identity.
Eltis says the ultimate goal of the project is to create a geographic profile of the origins of the people pulled into the slave trade.
"I think it will fill in a lot of gaps on how the slave trade operated and where it originated — not necessarily where the enslavement process began, but the regions in Africa which were drawn on most heavily for people who were taken to the Americas," he said.
"It's just as important, I think, for people who live in the Americas, the African Diaspora population."