Oyo Empire & the Alaafin: History, Traditions of an Ancient Yoruba Kingdom
One of the most significant features of Yorubaland was the existence in the geographical zone now described as Southwestern Nigeria, of the ancient and powerful Kingdom (and later Empire) of Oyo under the direction of the Alaafin of Oyo. The role and depth of Oyo's influence in nurturing a Yoruba identity and consciousness among the Yoruba has continued to resonate across generations and boundaries. It also became the basis for a global understanding of the capacity of the black race to construct an enduring political and social arrangement.
The role that the Alaafin played in this has been extremely remarkable. The Yoruba who today are found in the Southwestern part of Nigeria, the Republics of Benin and Togo, Brazil, Cuba, Trinidad and other places in the Caribbean have continued to imagine the glory and renown of the empire and the consciousness created by the Kingdom of Oyo and its Alaafins.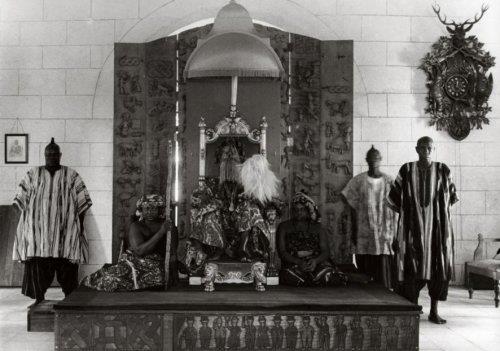 Old Oyo Empire Palace
Oyo has continued to live on in the lives, arts and the socio-cultural, economic and political arrangements prevalent among the Yoruba people, their neighbours and the African Diaspora.
In the 17th and 18th centuries, Oyo was the dominant political power in Yorubaland and beyond. It also became a major centre for exchanging goods from the forest areas and the coast. The Alaafin was the master of the realm spreading from the Savannah and as far afield as modern Benin and Togo Republics in the West African sub-region.
Oyo also gave a major identity to Yorubaland. The name Yoruba was initially used for the Oyo speaking people, their empire and dialect until the 19th century when European explorers applied the name widely to other Yoruba sub-groups. Thus, until the collapse of the Oyo empire in the early 19th century, its dominance and commercial links with different parts of the world provided the basis for stability that protected Yorubaland from aggression or untoward experiences.
The role, position, and relevance of the Alaafins in the colonial and postcolonial arrangement have equally proved remarkable in nation-building and human understanding.